oh hi and assalamualaikum.
so this past few months had been hectic. i know i haven't been updating much on my life except for some random lyrical post which really show how much i'm procrastinating on blogging. to adds up to that excuse, i am lack of ideas on what to post. but not today! i finally have something to share wuhu!
so you might not know this but i've just started my semester break! ( dah lama sebenarnya ehem). there's only one thing that i've always wanted to do on sem break and that is to catch up with my internet life. seriously guys, having real life quite sucks. QUIITE okay. not fully sucks lol.
okay so catching up with my internet life. what does that mean? that can mean so much to me honestly but today i'm going to share with you guys about adaptation!
uh what adaptation?
movie adaptation!
um what movie adaptation?
anime to real live movies!
a k a live action movies!
lotsa you guys might already know this. yeah japanese people with their japanese brains kept coming up with new live action movies. and i am one of the fans that eagerly waiting for the release.
so there are so many live action movie that i've watched and not yet watch but so gonna watch soon. and so i'm going to list it here today. yes i'm giving you guys some movies recommendations! yay!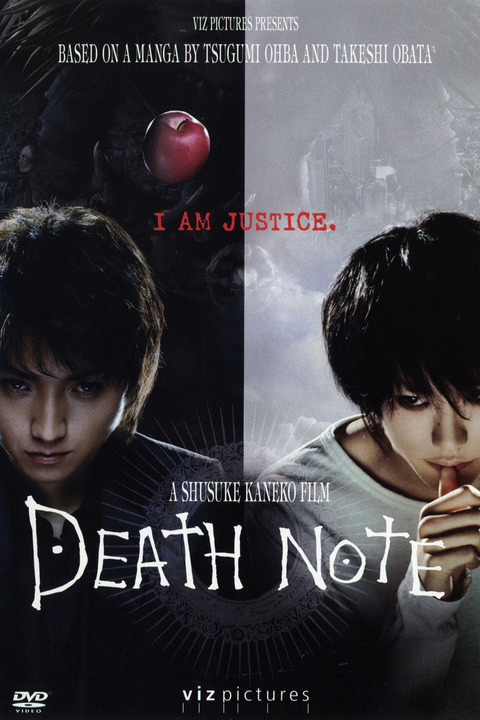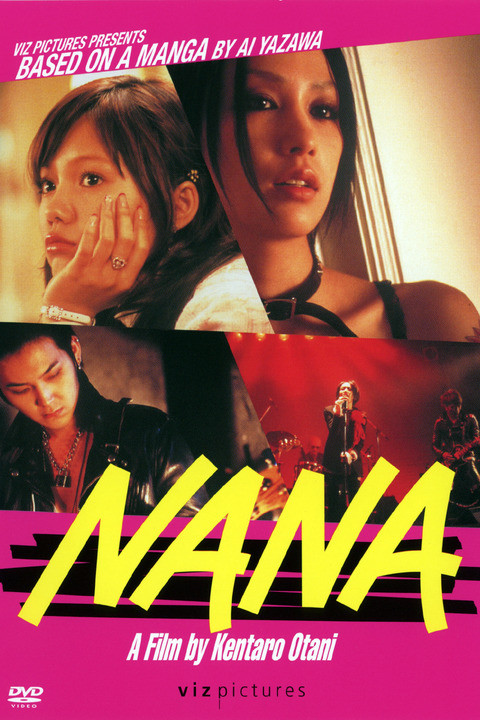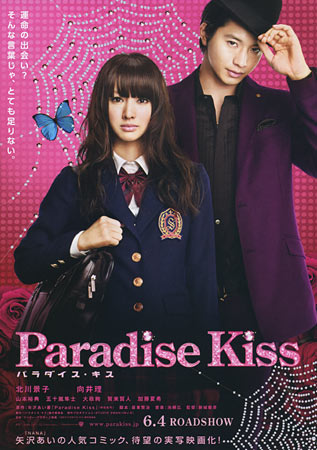 so those are the movie posters. and below are bit info about the movie. i also linked asianwiki website on every movie so you can find out more about the movie huhu
1//
Death Note 1, 2 , and 3
; self explanatory. this is one heck of a legend. i am so proud that i actually finished reading the manga and watch all the anime episodes. if you don't know, this movie are about a mass killer that kills criminals all around the world and there's a genius detective trying to find out who's this killer. Verdict 10 out of 10!
2//
Nana 1 and 2
; this is also the first two anime and manga that i actually finished after death note and again, i am so proud of myself huhu. this movie is about two girl who share the same name, Nana who became friends and live together by chance. It tells about their different love story.
3//
Paradise Kiss
; i've read the manga and watched the anime and i remember when i know they're releasing the live action movie, i was so excited! it also have my faves, osamu mukai! this movie is about a group of fashion students searching for a model for their final project. if you love fashion, i highly recommend this!
4//
Detective Conan
; this is my fave series of all time. i grew up with this anime. and i still am. it's crazy how the anime are still ongoing and i'm still watching it too. there are three movie and a drama. they are all fun to watch. the best things is watching my childhood anime turned into live.
5//
Kimi ni Todoke (From Me To You)
; this is one of the live action movie that i dont actually watch the anime nor read the manga but for me myself, i really enjoy the movie itself. different people have different view of things ;) this is another love story. its about this girl who is not as popular but then just so happen a popular guy falls in love with her. Typical i know but its worth it to watch.
6//
Sukitte Ii Nayo (Say "I Love You")
; this is also one of the movie that i read the manga first and then i knew they are releasing a live action. They also did an anime but I dont really watch it tho. The story tells about a plain girl that has no friend but then just so happened a popular guy in the school wanted to be her friend. Again, very typical but still very cute!
7//
Shingeki No Kyojin (Attack On Titan)
; i did not watch neither read the manga. i just watch it because i wanted to and there's kiko in there (gd's scandal lol). i'm sorry i might get bash about that but oh well. i'm still recommending this movie because its fun and different. but the cgi are quite funny tho.
8//
Ansatsu Kyoshitsu (Assassination Classroom)
; I watched the anime after my friend told me about it. it is very amusing. i like it very much. and one day, funny enough, when i go out with with my exact friend who recommend this anime to me, while we're at kinokuniya, klcc, we found a poster about this live action movie. and i can't tell you how excited i was! i got even more excited after i knew one of the actor is yamada ryosuke! this is also self explanatory. its basically about a class of students needs to assassinate their teacher. i know, its a very interesting plot right? and i just found out (while writing this post) that a sequel are schedule to be release next year! oh my gosh, i'm so excited! i kenot wait!
9//
Bakuman
; this is another anime and manga that i've finished! and let me tell you, i am so excited when i knew they're releasing the live action movie. oh well typical me haha. i cant tell you much about it because i haven't watch it because is has not been release yet! (at least not on the internet). but base from the anime and manga, it is a sliced-of-life genre. it tells how this two mangaka duo strive to achieve their goals. its fun to watch. oh did i tell you that its the same mangaka who made death note? whaaaaat? xD
10//
Ore Monogatari (My Love Story!!!)
; omg the anime alone makes me laugh so much, i wonder what happen if i watch the movie. i really can't wait to watch it! oh yes this is a romance movie. romantic comedy to behonest. the plot are completely against the typical love story. its about a big tough high school student ho falls in love with girl and for the first time ever, the girls falls for him too. the anime are so funny but i dont expect anything for the movie but the trailer seems a lot of fun!
oh wow that's already a long list up there. i can go on and on if i want to but i guess i should stop now. so i hope you like my recommendation and please let me know if you watch it and what's your review on them.
Just a small reminder here. These movie are somehow slightly different from the manga or anime but they are still fun to watch!
so yeah. see you on my next post. bye xx